Julio Muzquiz is a perfectionist. It's a personality trait that is a crucial aspect in his efforts to optimize the technical production specs for Heartland Polymers, the industry's newest world-scale polypropylene manufacturer working towards objectives of industry leadership in sustainability, batch-to-batch consistency, and reliable delivery.
Technical Service Specialist for Heartland Polymers, Muzquiz recognizes the opportunity to employ decades of technical experience to ensure customers get what they ask for — top — quality polypropylene. He brings over 25 years of experience in polyolefins technical support for HDPE[1], LLDPE[2], and PP[3] resins, and providing analytical and developmental support to customers using blown film, rotational molding, BOPP[4], woven and non-woven PP, PP profile, and stretch film conversion processes.
[1] High Density Poly Ethylene, [2] Linear Low Density Polyethylene, [3] Polypropylene, [4] biaxially-oriented polypropylene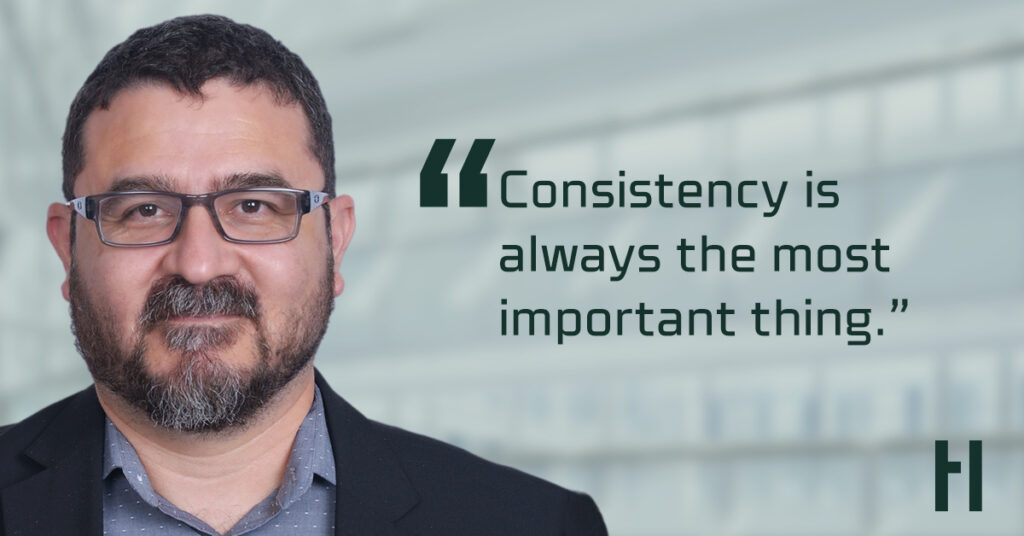 "Everybody wants good quality. What do they mean by good quality? They want a product that is consistent. At the end of the day, your product is consistently giving customers the processability that they can rely on. Consistency is always the most important thing," says Muzquiz, who adds that it's more important than ever for converters and manufacturers to have a reliable, on-spec supply. "The consistency of the melt flow gives them that processability, but they also want to see that the pellets they get today and the pellets they get a year from now look the same. At Heartland Polymers, we're going to provide that assurance."
The Heartland team is employing leading-edge production technology with partner GRACE Technologies, best-in-class resin analysis practices, and extensive training and optimization. Muzquiz says Heartland Polymers reported data within the top tier, ± 1 standard deviation from the target, during the American Society for Testing and Materials (ASTM) Proficiency Test Program held in October of 2021. ASTM is an international standards organization that develops and publishes voluntary consensus technical standards for a wide range of materials, products, systems, and services.
In addition to leading-edging technology and best-practices for quality checks, Muzquiz says Heartland Polymers has another key benefit on its side with secured access to abundant local propane supply to ensure consistency and sustainability of the raw product. 
"Our local, raw propylene supply has to be premium quality. And having consistent, contracted propane suppliers helps ensure that is what Heartland Polymers customers can expect. As long as we have consistent, on-spec feedstock, that will help us optimize our resin production."
Julio Muzquiz, Technical Services Specialist
As Heartland Polymers becomes fully operational, Muzquiz looks forward to helping customers optimize PP for full effect. And when he's not thinking of ways to make things better at Heartland? You might just find him cruising in his restored 1972 Ford Maverick and enjoying local cuisine.
And when he's not thinking of ways to make things better at Heartland? You might just find him cruising in his restored 1972 Ford Maverick and enjoying local cuisine. "Well, it's been partially restored," he says of his Maverick "When we bought it, the car was running and the paint job was what it was, it wasn't in perfect condition, but I didn't care. The first thing I did is I put a V8 in there. So, that little car moves… it's fast. You'll find me driving around town soon in that car, looking for my next snack."