Students, researchers and industry partners gathered on November 17, 2022, to present and update the public on exciting progress as Plastics Research in Action (PRIA) completes the third of it's 10-year research program.
A partnership between Heartland Polymers and the Northern Alberta Institute of Technology (NAIT), PRIA is identifying opportunities for society to reuse and recycle plastic waste. It's also a key aspect of how Heartland is working to optimize facility processes in the responsible production of plastics and honour its Responsible Care mandate. The in-person event was held at NAIT's Productivity and Innovation Centre in Edmonton, and live-streamed.
"It was three years ago we announced the partnership to develop solutions to ensure that plastic waste is reused as a valuable resource in the development of other products, ultimately reducing their environmental impact. We want to keep plastics out of the environment.," said Lorraine Royer, Inter Pipeline's General Manager of Policy, Indigenous and External Relations.
"We are contributing $10 million over 10 years to applied research with NAIT to look at ways to reduce plastic waste from entering the environment and removing waste that's already in the environment."
Lorraine Royer, INTER PIPELINE'S GENERAL MANAGER OF POLICY, INDIGENOUS AND EXTERNAL RELATIONS
Presenters at the event included:
Lorraine Royer, General Manager, Policy, Indigenous and External Relations, Inter Pipeline
Peter Leclaire, Vice-President Academic, NAIT
Dr. Adetoyese Oyedun, Senior Project Manager, NAIT
Jeremiah Bryksa, Chemist, Clean Technologies team, NAIT
Kelsey Deutsch, Industrial Surface Chemist, NAIT
Aldo Fumagalli, Student Research Assistant, NAIT
Tangible sustainability
Microplastics
The PRIA annual update opened with a presentation by Jeremiah Bryksa, Chemist, Clean Technologies Team at NAIT, sharing major developments on the five-year microplastics research in water project which is identifying, quantifying, and monitoring microplastics in the North Saskatchewan River (NSR) in the Edmonton Metropolitan Region, including news that the project is garnering international attention. The research team was invited to share the NAIT-designed research protocol at the American Society for Testing and Materials (ASTM) conference in Seattle in April 2022. The team is also working on its first peer-reviewed publication, further raising the profile and credibility of PRIA.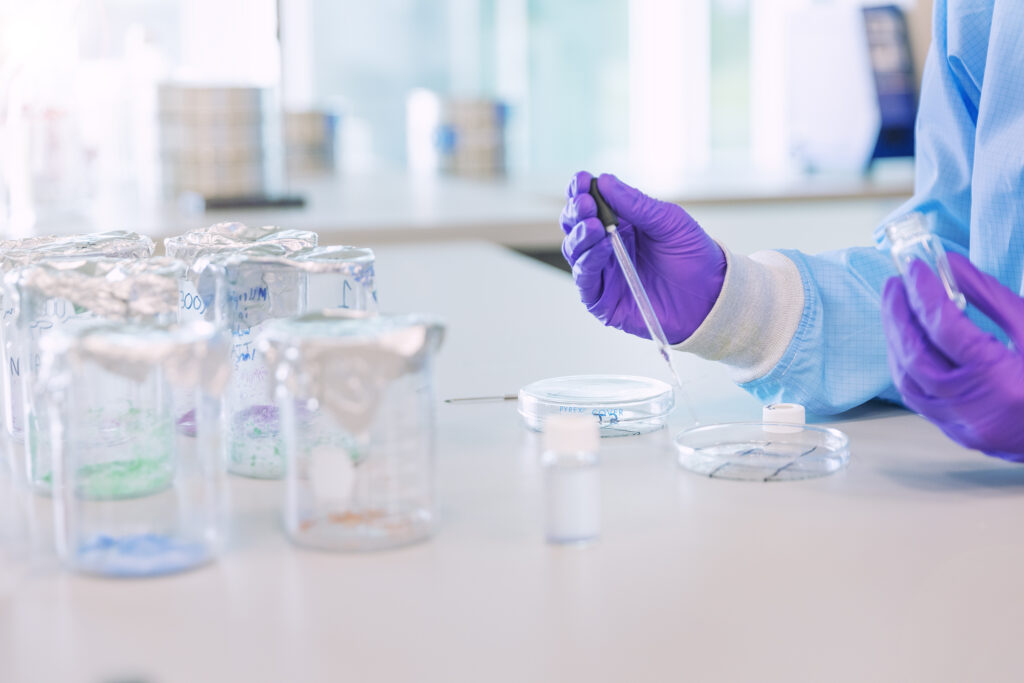 Asphalt
The second presentation by Dr. Adetoyese Oyedun, Senior Project Manager with NAIT shared updates on the PRIA Asphalt Project, which studies the use of post-consumer plastic in asphalt in Alberta's cold climate and entered its field trial stage this summer. The project has created new paved roads at Alexander First Nation, on the Heartland Petrochemical site and in the partnering counties.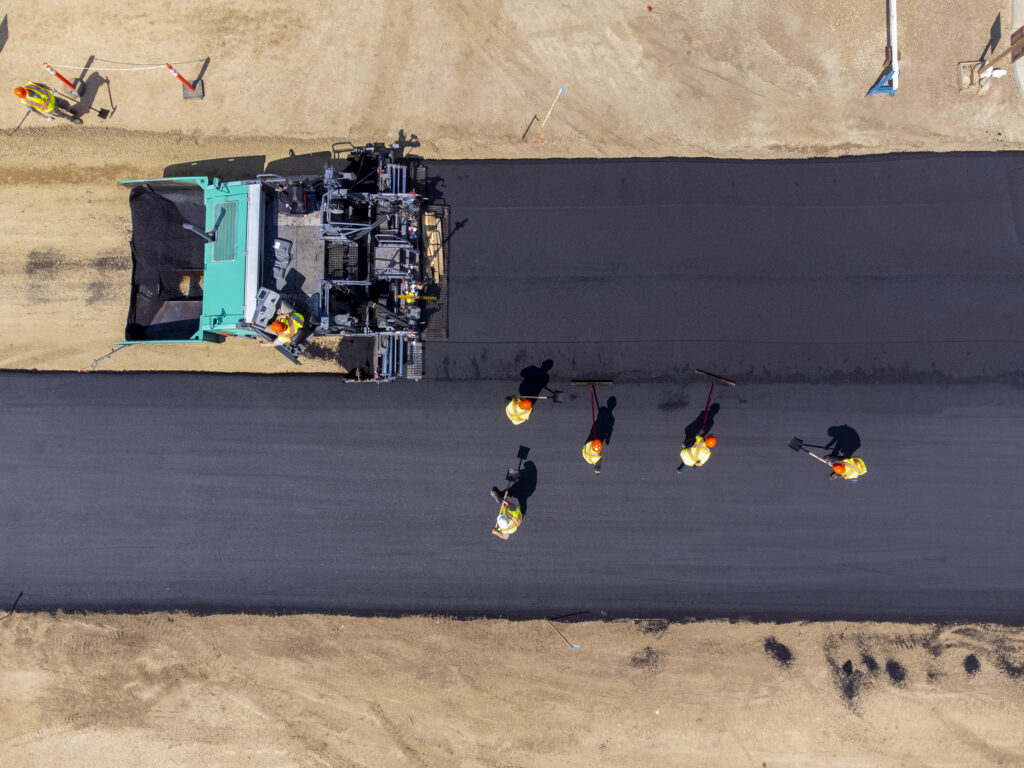 PP-Blended Flooring
The third presentation provided an update on the development of polypropylene flooring from recycled materials. Kelsey Deutsch, Industrial Surface Chemist with NAIT, shared how the research team is working with Calgary-based PolyCo to develop and commercialize sustainably produced luxury flooring.
"The project has been instrumental in formulation development and validating PolyCo's ability to introduce factory and consumer regrind and recycled content into their product – a critical step towards a zero-waste factory and circular economy," said Deutsch, adding that next steps will include further evaluation to achieve a confidence milestone and the selection of capital equipment.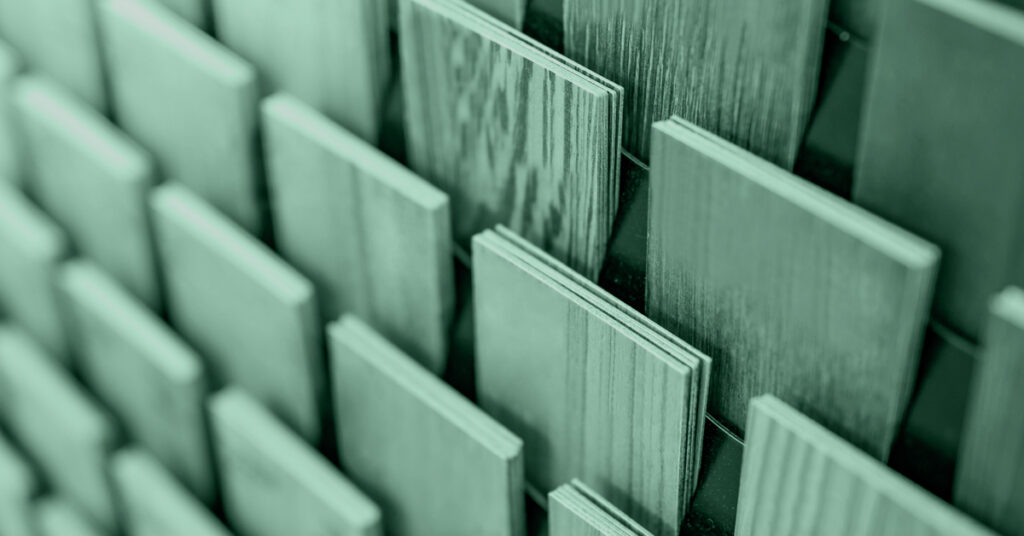 The Student Impact
In addition to bringing together industry partners and municipalities, the PRIA research initiatives are creating practical opportunities for students and graduates to use their skillset on meaningful research. Over the course of PRIA's initial three years, student researchers have made a significant impact on each project's progress.
Student Research Assistant with NAIT, Aldo Fumagalli dives into this topic further during his presentation about the PRIA co-op program at NAIT: "The reason I applied to become a co-op student was because I knew that I wanted to learn valuable and applicable skills that will further my education," adding that,
"Microplastics research is an emerging field in science and being part of cutting-edge research has always been something that seemed a dream away. Thanks to Heartland Polymers and NAIT both, for making it became a reality."
Aldo Fumagalli, NAIT Student Research Assistant
The update concluded with a question-and-answer period where presenters were able to dive deeper into the projects underway as well as everyone's personal experiences and excitement around being a part of the PRIA partnership. In-person attendees additionally had the opportunity to tour NAIT labs where PRIA research is conducted.
Watch the full PRIA presentation highlighting the research below.